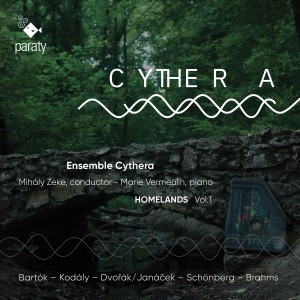 Ensemble Cythera – Mihály Zeke, conductor – Marie Vermeulin, piano
Homelands – A musical voyage into the heart of a rich polyphonic repertoire born out of the union between folklore and art music during the 19th and 20th centuries.
Volume I: from Hungary to Germany. « Homelands » is planned as a pentalogy of recordings offering a panorama of choral repertoire based on folk melodies from all over Europe, as reimagined by some of the 19th and 20th centuries' greatest composers.