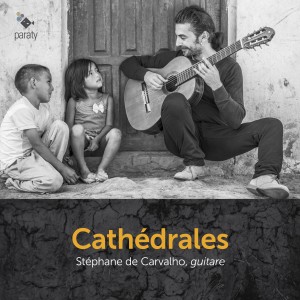 An invitation to journey through the South American continent, where the learned is nourished by the popular, and the popular becomes learned.
The music of Villa-Lobos symbolizes this fusion of Brazilian rhythms and European musical influences: Prelude No. 2 draws on the Choro musical genre, whereas No. 3 is a tribute to Bach and No. 5 is reminiscent of the waltzes danced by the high aristocracy in Europe.
Léo Brouwer creates a most colourful style thanks to the mixture of popular elements and the African rhythms of Cuban folklore, framed by neo-romantic form and avant-garde techniques. His music is suggestive of Scriabin's modal writing, Pasquini's baroque motifs, not to mention echos of Beethoven's Pastoral.
The Argentine Astor Piazzolla pays homage to Vivaldi's Four Seasons, while also dealing in fugal counterpoint, especially in Primavera Porteña, which allows him to construct his New Tango.
Le Porro, by the Columbian Montaña, and Los Caujaritos, by the Venezuelan Figueiredo, reveal the lightness of a Caribbean dance and the colours of the Venezuelan harp from the Los Llanos region.
La Catedral, by the Paraguayan Barrios, punctuates this journey in the spirit of a pilgrimage. Motivated by a divine inspiration during his visit to the Montevideo Cathedral, the composer invites us to meditate.