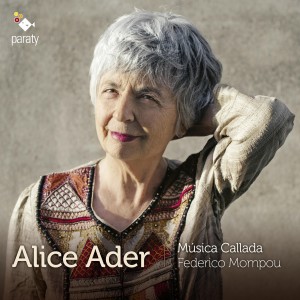 Music from elsewhere, music of memory, these works bring to life unspoken regions of experience, deeply buried.
In Música Callada, a large cycle dating from 1959 to 1967, Mompou speaks to us in his most extreme and denuded style.
Each of these pieces is entirely di erent; yet, remarkably inventive, the whole work has a very particular unity of colour.
The piano itself becomes resonance, light, lament. All registers are magni ed, and the great black monster becomes transparent as star dust.