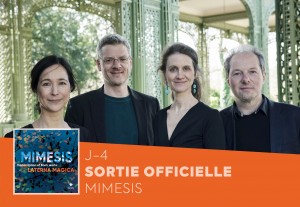 [
NEW ALBUM]
Ensemble Laterna Magica
offers us its third album Mimesis!
Continuing its exploration of the rich baroque repertoire, the album invites us to discover a new vision of the great composer Bach through creative reworkings.
Dive into the musical universe of mimesis according to the models initiated by J.S Bach and let yourself be transported by Italian jubilation, French gallant charm and German learned counterpoint.
Listen to the first extract now!