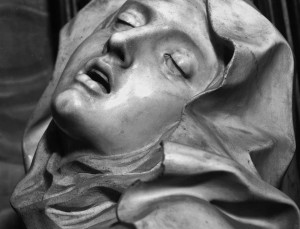 The ensemble Isabella d'Este was founded in 1985 by Ariane Maurette. Then resident in Geneva (CH), it explored at once many repertoires from Baroque and Renaissance and played in many European countries.
The core, composed of recorder and viol players, was enriched according to the occasion by singers, lute and harpsichord players, violinists, harp and italian cornetto players…
Three records were born during the first ten years: « Les Délices (the Delights) », French baroque music (label Nuova Era), « The image of melancholy » English renaissance music (Symphonia) and « Andrea Falconieri, il primo libro di canzone, 1650 » (Symphonia, new edited by Pan Classics and available on internet).
The following years were dedicated to very miscellaneous programs and numerous projects in France, Switzerland, Italy and Belgium. The duet carrying the same name (Ariane Maurette and Caroline Howald) performed also nearly everywhere in Europe.
The ensemble, nowadays under the direction of Caroline Howald, has just recorded (2015) for the label Paraty « Ferveur, Louange et Passion », (Fervour, Praise and Passion) German music of the late seventeenth century.
Whatever the casting of the group or the program, the ensemble Isabella d'Este always puts passion at the centre of its work: a taste for details and precision allows an infinite mutual freedom; the yearning to serve, beyond simple expressivity, the spiritual dimension of the music, eggs on each and every artist to transcend his limits, which creates a real harmony within the ensemble and with the audience.