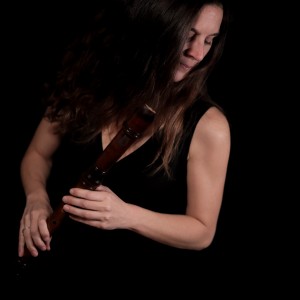 A graduate of the CNSMD in Lyon in Pierre Hamon's class, Marine Sablonnière went on to study in Barcelona with Pedro Memelsdorff, and also benefited from the teaching of Peter Holstlag, Walter van Hauwe and Dan Laurin.
She has performed under the baton of Skip Sempé (Capriccio Stravagante), Jordi Savall (Hesperion XXI), Marc Minkowski (Les Musiciens du Louvre), Raphaël Pichon (Pygmalion), Gérard Lesne (Il Seminario Musicale), Hervé Niquet (Le Concert Spirituel), Vincent Dumestre (Le Poème Harmonique), Christina Pluhar (l'Arpeggiata) and Les musiciens du Paradis. She also plays chamber music with the ensemble Résonances and with Bertrand Cuiller and the ensemble Le Caravansérail.
Marine Sablonnière holds Certificats d'Aptitude in early music and recorder, and teaches at the CRR in Marseille.