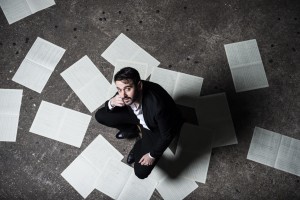 Tomás Bordalejo
A self-taught composer and guitarist, Tomás Bordalejo arrived in Paris in 2005 after three years of jazz studies at the Institute of Contemporary Music in his native Buenos Aires.
He joined the conservatory of Gennevilliers, then the CRR of Paris and the Pôle supérieur de Création Paris- Boulogne-Billancourt. His meeting with the composer Bernard Cavanna at the Académie de Villecroze was decisive for his development, for his career. Peter Eötvös, Pascal Dusapin, Yan Maresz and Philippe Hersant also encouraged him to consolidate his own language marked by an original aesthetic.
Far removed from musical academism, Tomás Bordalejo draws on the worlds of sound he encounters as well as on exchanges with musicians to construct a music that is as abstract as it is lively and personal. His work is part of a real compositional research marked by a constant dialogue with other artistic disciplines such as architecture, urbanism or philosophy.
Each piece illustrates a staging of the sound material and a new reflection on the modes of play. Tomás Bordalejo has collaborated with the Ensembles 2e2m, TM+, Court Circuit, L'Instant Donné, Aleph, les Voix animées, l'Itinéraire, the THReNSeMBle (budapest) and the Geneva Chamber Orchestra; as well as with performers such as David Kadouch, Nöemi Schindler, Eric-Maria Couturier, Paul Meyer, Marianne Piketty, Jean Deroyer, Anthony Millet, Pierre Roullier, Nahuel Di Pierro, Alphonse Cemin, Vincent Lhermet, Gérard Caussé, Michel Portal…
Tomás Bordalejo's music has been performed at the Colon Theatre in Buenos Aires, the Philharmonie de Paris, the Sorbonne University, the Lille Opera, the Théâtre de Gennevilliers, the Cartoucherie, the Athénée Louis Jouvet, the Théâtre du Châtelet, the Maison de la Musique in Nanterre, the Vichy Opera, the Abbaye du Thoronet, the Musée d'Art Moderne in Toulon…
Tomás Bordalejo is a laureate of the Fondation Banque Populaire and won the 2019 prize of the Tribune de Compositeurs.trices de l'Argentine (TRINAC). He is president of the ensembles 2e2m and Nomos.