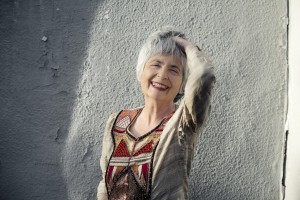 Alice Ader is a graduate of the Conservatoire National Supérieur de Musique de Paris (unanimous first prize in 1963) and of the Akademie für Musik und Darstellunde Kunst of Vienna (Reifeprüfung in 1970, with special mention from the jury). She studied with Geneviève Dehelly and Jasques Fevrier (in France) and with Bruno Seidlhofer (in Austria from 1967 to 1970).
She was a winner in the Marguerite Long International Competition.
Several periods of study in Salzburg allowed her to explore the world of Lieder, and active involvement with this repertory was a vital addition to her solo career.
Alice Ader has given recitals and played concertos both in France and abroad, in well known places like Mozarteum, Konzerthaus (Vienna), Gulbenkian, Théâtre St Louis (Lisbon) Gaveau, Châtelet, Théâtre des Champs Elysées, Salle Messiaen (Paris), La Monnaie (Brussels), Musée des Beaux Arts (Madrid), Wigmore Hall (London), Düsseldorf, Prague, Budapest, Moscow…
She plays as a soloist for radio and television : Radio France, the BBC, Radio Lisbon, BBC Canada, Südwestfünk…
In the last few years, she has done a lot of recordings, Debussy, Messiaen, Hersant… All of them have been greated with the highest acclaim and most have been awarded prizes.
Those last time, she recorded the Art of fugue (live CD), the complete Moussorgsky piano works, Sonatas of Scarlatti and soon will be recording Maurice Ravel works for piano.
Alice Ader plays as well contemporary music and the classical repertory.