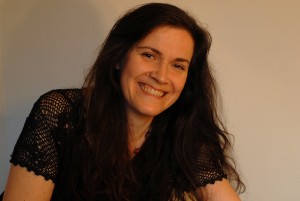 Born in Lyon, Emmanuelle Guigues studies the Viola da Gamba in the Conservatoire of Lyon with Genevieve Bégou, then in the Schola Cantorum of Basel with Jordi Savall and Paolo Pandolfo.  Holder of the Solist Diplôma in 1996, she improves her art two years more with Christophe Coin in the frame of the Professional Third Cyclus of the Conservatoire National supérieur de Musique de Paris.
Emmanuelle Guigues  plays and records with several ensembles notably:  La Simphonie du Marais, Le Concert d'Astrée, Les Paladins, xviii-21, Le Baroque Nomade, Le Parlement de Musique, Ricercar consort, Allegorie…
Since 1996, it is under the enlightened direction of Michaël Radulescu (Wien) that she played the Passions, as well as the musical Offering and the cantatas 106 and 198 of Bach.In 2004, she is invited to join the duet formed by Hugo Reyne and Pierre Hantaï: this collaboration goes on until now.
Of her very first meeting with the viola da gamba and its particular voice, she kept the taste of the sound sculpture: she practises the improvisation – as "another saying" – in duet with the accordionist Olivier Innocenti and in trio with the Syrian singer Noma Omran and the saxophonist Lionel Garcin.
She is also interested in the contemporary repertory for viola da gamba and played with composers such as George Benjamin or Claire Renard.
She cultivates with greediness transversal meetings with theater (Comedie Française, la Fabrique à Théâtre/Jean-Denis Monory), cinema (musical directing of a documentary by Bahman Kiarostami for Arte) or dance (compagnies Ana Yepes, Le Miroir des songes, Fêtes galantes, Les Cavatines).
She teaches the Viola da Gamba at the National School of Music of Villeurbanne and in the Conservatoire of Levallois.