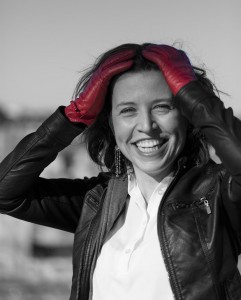 Based in northern France, Hemiolia Ensemble was created in 2008 by cellist Claire Lamquet. More than a hundred concerts in France and Europe shaped the tone from the set of variable geometry room on historically informed instruments and whose most musicians have studied in both France and Italy.
Lamquet Claire graduated from the Lille National Conservatory, the National Conservatory of Paris and the Bellini Conservatory in Palermo.
She is the founder and artistic director of the Ensemble Hemiolia, with whom she recorded the composer's work northerner Marie Alexandre Guenin (critically acclaimed recordings: Diapason and 4 5/5 Muse Baroque). She obtained in June 2010 Jacolin-Dufresne Award Fondation de France for this work.
Passionate about chamber music, she released a CD in 2013 dedicated to the work for string trio romantic composer Pierre Crémont (Socadisc Distribution) with Concordia Ensemble and a CD "Handel" with the Ensemble Hemiolia ( NewArts International Distribution).
Claire Lamquet occurs in many concert seasons and festivals in France and abroad (Saintes festival, Toulouse les Orgues Festival, Mozart Festival in Augsburg, Suona Francese Festival, Festival dei Saraceni, Liaisons Musicales festival, Embaroquement Instant festival, festival Ars Terra, International Festival Harpe en Avesnois, Maison de la Radio …).
With the trio Concordia, she was invited for a tour in Russia (September 2014: Moscow, St. Petersburg, Rybinsk, Jaroslav) with trios Pierre Crémont. The tour was dubbed an educational project with the Baroque Orchestra of the Moscow Conservatory, which occurred with the trio Concordia in a program of French music after 3 work days around Peter Crémont.
She published an article for the journal eighteenth century (Marie-Alexandre Guenin between Enlightenment and Romanticism – éd.PUF), and collaborated on the book "The Italian violin" (Opera of Dijon, Harmonia Mundi).
Claire Lamquet holds a degree in philosophy. Holder of the State Diploma as arts and winner of the Competition of the Territorial Civil Service, she teaches part-time at the Conservatoire d'Arras.