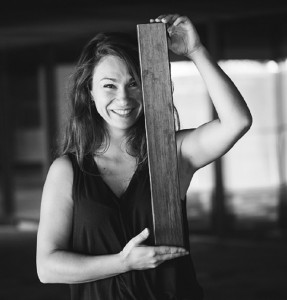 Vassilena Serafimova is a percussionist. After graduating from her father's percussion class in Bulgaria, she trained at the CNSMD in Paris and at the Juilliard School in New York. Between 2003 and 2010, she won several international prizes, among them 1st prize at the World International Marimba Competition in Stuttgart and 2nd prize at the ARD International Music Competition in Munich.
In 2014, she made her debut at the Carnegie Hall in New York. A year later, with the jazz pianist Thomas Enhco, she was the first marimba player in history to perform at the French awards ceremony Victoires de la Musique Classique. In 2016, the duo recorded their first album, Funambules, for Deutsche Grammophon.
Vassilena has performed as a soloist and chamber musician at numerous festivals and has recorded for Radio France, Bayerischer Rundfunk and Bulgarian National Radio. She has performed at the Carnegie Hall and Alice Tully Hall in New York, at the Théâtre des Champs Elysées, Théâtre du Châtelet and Salle Pleyel in Paris. She is an Adams Musical Instruments and a Zildjian artist, and has created her own mallet series with Vibrawell.