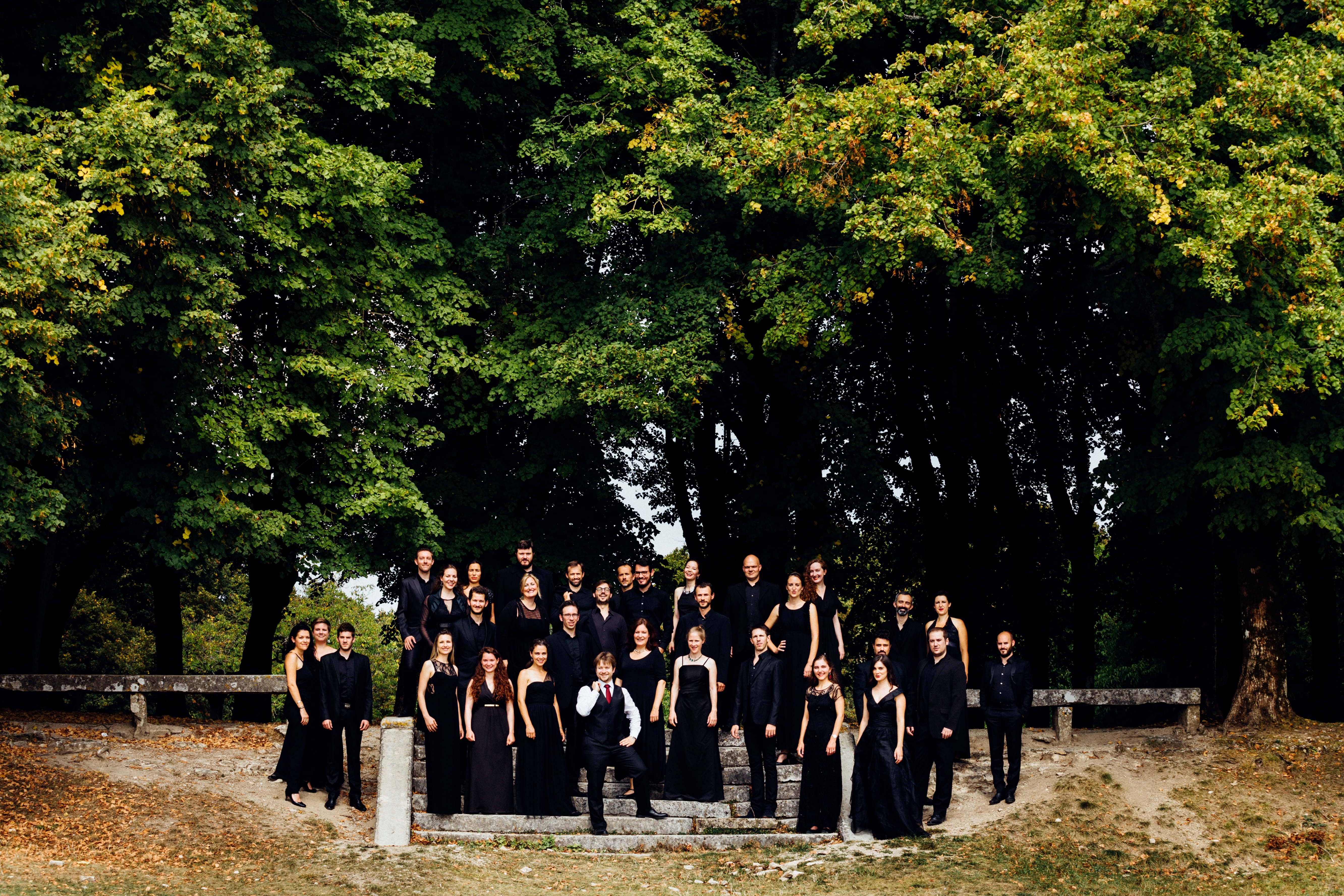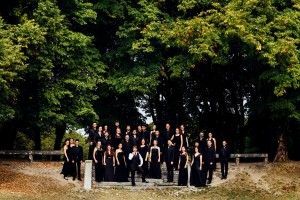 Directed by the young conductor Mihály Zeke, Arsys Bourgogne is a vocal ensemble whose mission is to perform everything from early choral music to contemporary compositions. Founded in 1999 by Pierre Cao, who conducted the ensemble for 15 years, Arsys Bourgogne has a rich history filled with quality and excellence. The ensemble is comprised of 8 to 16 singers and takes on six centuries of a cappella vocal repertoire as well as choral works with orchestra.
Since taking on the artistic direction in 2015, Mihály Zeke has brought Arsys Bourgogne into new and original choral music experiences. He is interested in forging links between Early and New music by creating strong relationships with today's composers, such as Alexandros Markeas and Benoît Menut.
From Claudio Monteverdi to Olivier Messiaen, through Johann Sebastian Bach Giacinto Scelsi and Philippe Hersant, Arsys Bourgogne's programs showcase composers from different eras in order to bring a new sense of meaning to each work. The ensemble also proposes new multidisciplinary programs that have elements of dramaturgy and staging. With a rich history of performing oratorios, Arsys pursues collaborations with well-known ensembles such as La Fenice, Les Surprises and accentus. These joint efforts enhance and expand the ensemble's repertoire and allow for performances of works such as the Monteverdi Vespers, Handel's Dixit Dominus or Mozart's Vesperae solennes de confessore.
Arsys Bourgogne is strongly committed to pedagogical activities and provides professional development to young singers who are enrolled in Music Conservatories or Écoles Supérieures de Musiques, such as the ESM Bourgogne-Franche-Comté.
Arsys Bourgogne rehearses and performs regularly in Vézelay with rehearsals open to the public and concerts in the Rencontres Musicales de Vézelay. Since 2015, Arsys Bourgogne has become a part of the «Public Establishment, La Cité de la Voix.
Arsys Bourgogne is supported by the Regional Council of Bourgogne-Franche-Comté, the Ministry of Culture and Communication (DRAC Bourgogne-Franche-Comté) the Departmental Council of the Yonne.