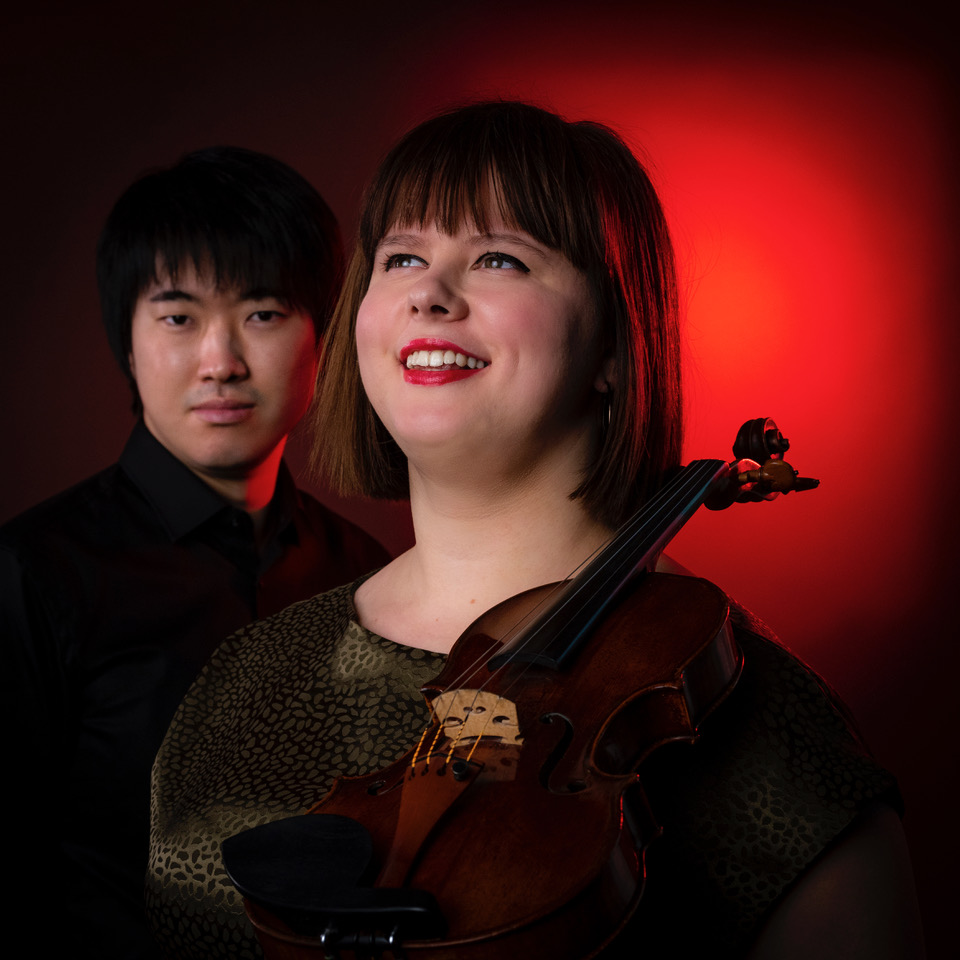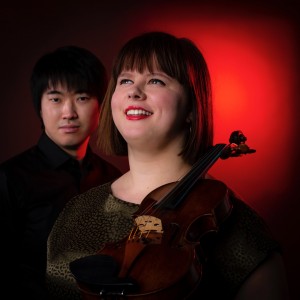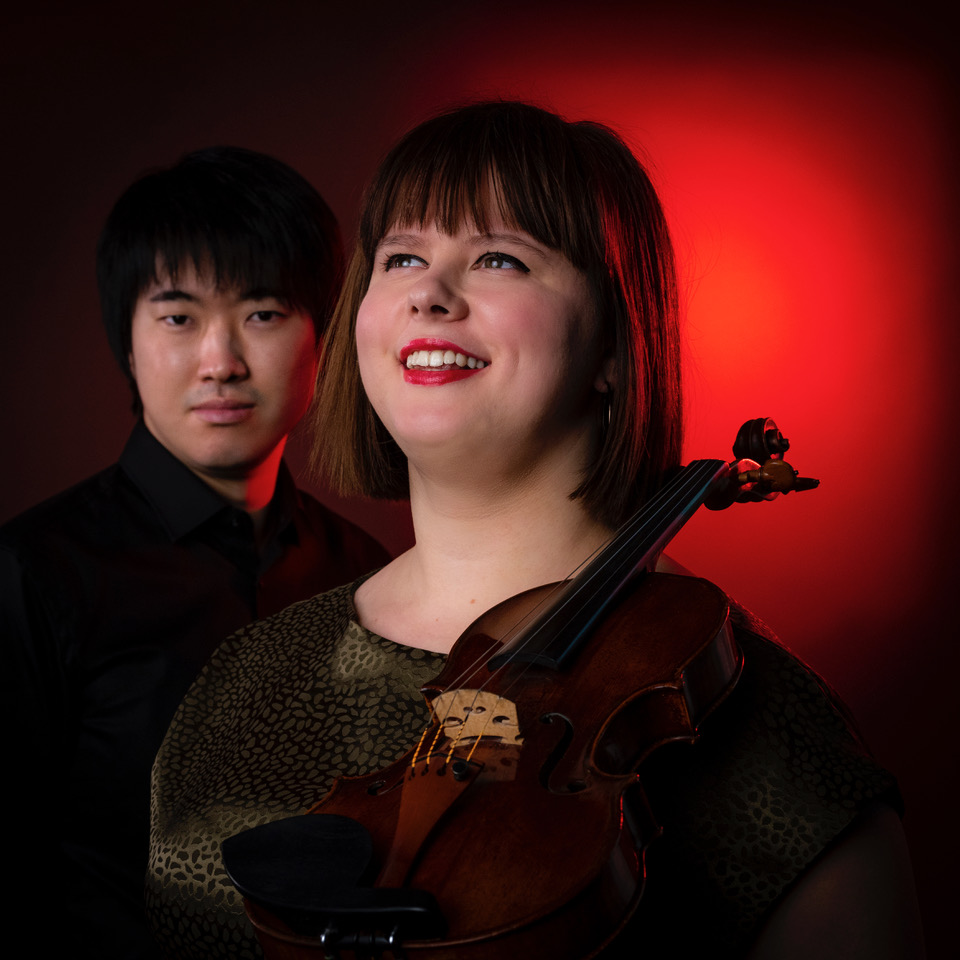 Magdalēna Geka
Violinist Magdalēna Geka (1992, Latvia) has performed chamber music in many prestigious European venues such as Wigmore Hall and the Southbank Centre in London, UK; Auditorium du Louvre in Paris, France; the Verbier Festival, Switzerland and the Kuhmo Festival in Finland. She is an ardent advocate of 20th century and contemporary music, and has collaborated with such composers as Pēteris Vasks, Platons Buravickis, Eric Tanguy, Camille Pépin, Santa Bušs and Gabriel Sivak, premiering to-date around forty works for violin and ensemble. Formerly violinist of the Trio Sōra, she is now 1st violin of the renowned Quatuor Akilone.
Magdalēna Geka is the winner of the Parkhouse Award in London, the International Marschner Competition in Germany and, most recently, the Pro Musicis Prize 2021 and the Académie des Beaux-Arts prize at the Musiques d'Ensemble competition in Paris. She is a sought-after soloist and concertmaster and has been nominated twice for the Latvian Grand Music Prize; in 2014 as the Young Artist of the Year and in 2020 for an Excellent Performance. Most recently she received three nominations for the prestigious German award Opus Klassik, including Newcomer of the Year.
Ms. Geka holds a Master's degree in both Violin and Chamber Music from the Conservatoire National
Supérieur de Musique et de Danse de Paris, France, as well as Artist Diplomas from both CNSMDP and the Queen Elisabeth Music Chapel in Belgium. During the 2021-2022 season she was the only participant of a unique concertmaster training course, a partnership between Conservatoire National Supérieur Musique et Danse de Lyon and Orchestre National d'Auvergne in France. Her mentors include the Ebène and Artemis Quartets as well as Svetlin Roussev, Marc Danel, Wolfgang Marschner, Ayako Tanaka and Philippe Graffin.
Ms. Geka has received generous support from many foundations and sponsors, including the Fondation l'Or du Rhin, the ADAMI, the Fondation Meyer, the Fondation Singer-Polignac, the Fondation Baillet-Latour and the Fondation Boubo-Music.
Magdalēna Geka plays an Alessandro Gagliano 1734 violin generously on loan through the Anima Music Foundation.
Kishin Nagai
Born in Tokyo, Japan, Kishin started playing the piano at the age of four. After studying at the Tokyo University of the Arts (Tokyo Geidai) with Hiroshi Nagao, he was unanimously admitted to the Paris Conservatoire (CNSMDP) where he later completed three bachelor's degrees in Piano (J. Rouvier, P. Benoit, D. Pascal, L.Cabasso), Chamber Music (M. Moragues) and Accompaniment (G. Dutroncy), as well as three master's degrees in Piano (H. Cartier-Bresson, F. Rossano), Vocal Accompaniment (A. Le Bozec, E. Olivier) and Piano Accompaniment (J. F. Neuburger et Y. Otsu).
He is currently pursuing a master's degree in Chamber Music at the CNSMDP with Claire Désert.
An avid chamber music player, he often works with other instrumentalists and singers. In 2018, he became a member of Ensemble Rayuela (https://www.ensemblerayuela.com/), and since 2019, he has been performing with Magdalēna Geka (violinist). The duo has already won many awards including the International Pro Musicis Prize 2021 in France and the Académie des Beaux-Arts Prize (2nd Prize) at the 34th European Chamber
Music competition of the FNAPEC. The duo was also one of the semi-finalists of the 16th Lyon International Chamber Music Competition 2021, and finalist of the Parkhouse Award 2021 in London.
He has appeared at many music festivals and radio programs including Les Nuits d'été de Mâcon (France),the World Saxophone Congress (France and Croatia), Pamplona Acción Musical (Spain), the Festival International de Piano de La Roque d'Anthéron (France), Générations France Musique, le live (Radio France) both as a soloist and as a chamber musician and has already performed in prestigious halls including the Salle Cortot in Paris, the Concert Hall at the Tokyo Metropolitan Theatre, and the Wigmore Hall in London.
As a soloist, he has performed as a soloist with various orchestras such as the Orchestre du Conservatoire (Paris Conservatoire Orchestra), the Tokyo New City Orchestra and the Orchestra Motif, working with famous conductors including Pierre-André Valade.