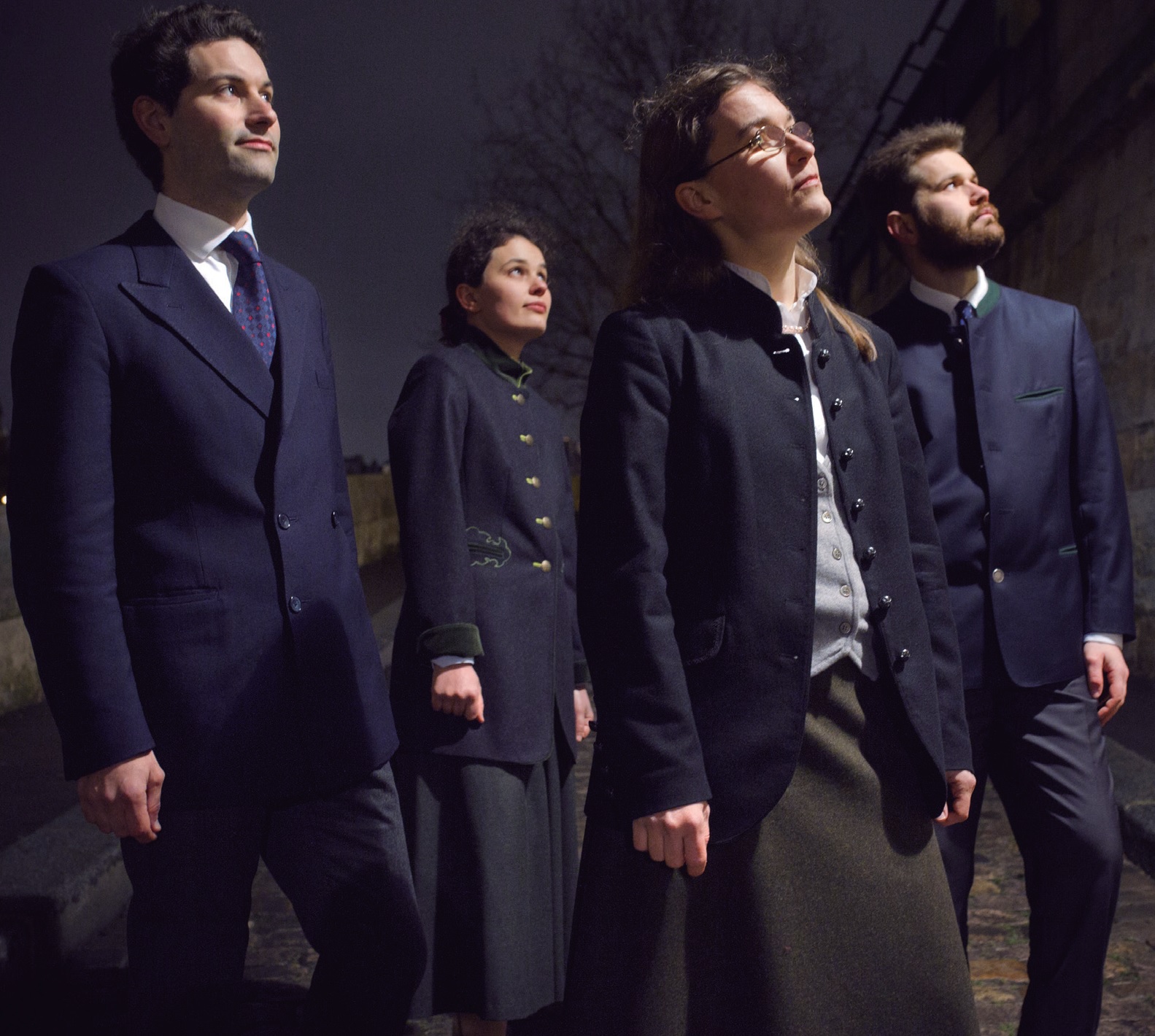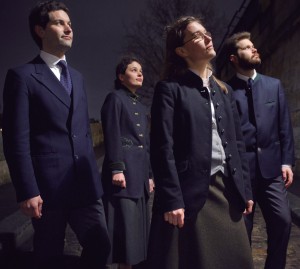 Composed of members of one large family, the Girard Quartet was born of a shared passion kindled by family performances of chamber music from a very early age.
Trained by the Ysaÿe Quartet at Paris's Conservatoire Régional and then by Miguel da Silva at Genève's Haute Ecole de Music, the Girard Quartet simultaneously studied with some of the greatest quartets at the European Chamber Music Academy, the Villecroze Académie musicale, Proquartet, and Aix-en-Provence's Académie du festival, quickly making a name for themselves at several important international music competitions. Winners of the Prix Académie Maurice Ravel in 2010 at the Saint-Jean-de-Luz festival, the Quartet were also prize winners at the Concours de Genève in 2011, and followed this by winning awards from the Fondation Banque Populaire and the HSBC Académie du Festival in Aix-en-Provence.
Guests in many prestigious concert halls and festivals in France including the Musée d'Orsay Auditorium and the Théâtre du Châtelet in Paris, Nantes's La Folle Journée, Arles's Soirées et Matinées musicales, the Deauville festival, and La Grange de Meslay, the Quartet are also sought after on the international scene, notably in London's Wigmore Hall as well as in Switzerland, Italy, Belgium, Morocco, Russia and Japan. The Girard Quartet perform with internationally renowned musicians such as Jean-Claude Pennetier, Henri Demarquette, Raphaël Pidoux, François Salque, Gérard Caussé, Ronald Van Spaendonck…
At present, they are quartet in residence at the Queen Elisabeth of Belgium's Royal Chapel, where they benefit from close contact with the Artemis Quartet. They are also supported by the Singer-Polignac Foundation. Regular broadcasts on France Musique, Radio Classique and Musiq'3 allow the Quartet to share their precious musical projects with a large audience. The Quartet combine their concert activities with an ongoing drive to make their music available to all audiences. With this in mind, they have already established joint ventures with several primary schools and music schools. Their performance of Beethoven's complete string quartets – between May 2015 and January 2018 at Caen Auditorium – was a decisive, memorable experience which will continue to shape their future.